Boat, RV, and trailer season is almost here. Store your toy in our compound and pick it up on the way to the lot or lake! At only $75/month you can free up your driveway. We are getting a lot of interest so we are doubling the size of the compound storage area.
Secure outdoor compound boat RV trailer storage in East Hants, Nova Scotia with 24/7 gate access, security cameras and lights, electrical power available at an extra cost. There are two options to serve owner's needs:
Seasonal
From November 1 through to April 30 there is a flat rate of $375 plus tax. We have an area designated for equipment and vehicles that require in and out service during the winter that is near the entrance.
Monthly
For in and out clients (for example: parking in compound and using it on weekends) the cost is $75 per month. This also works for airport and "Out West" workers who don't live near the Halifax airport. Just drop your car or truck off and take a quick taxi ride to the airport. Much less expensive than parking at the airport Park and Ride.
The monthly rental service is also great for construction equipment for when a business outgrows its current facilities. It is much cheaper to pay $75/month than leasing or purchasing a larger facility!
The compound has 24/7 access through a locked gate. The premises is protected with concrete barriers, security cameras and lights. The compound is gravel and it has a 1% grade to make certain water doesn't pool under your trailer or boat.
For campers living in Halifax, Dartmouth, Bedford, Sackville, etc, can store the trailer here year round and pick it up on the way to the campground. We are between Exit 7 and 8 (just north of the Halifax Stanfield Airport) off the Trans Canada Highway with the following locations where campers have to drive by our facility.
We just added 8,400 square feet of additional compound parking space.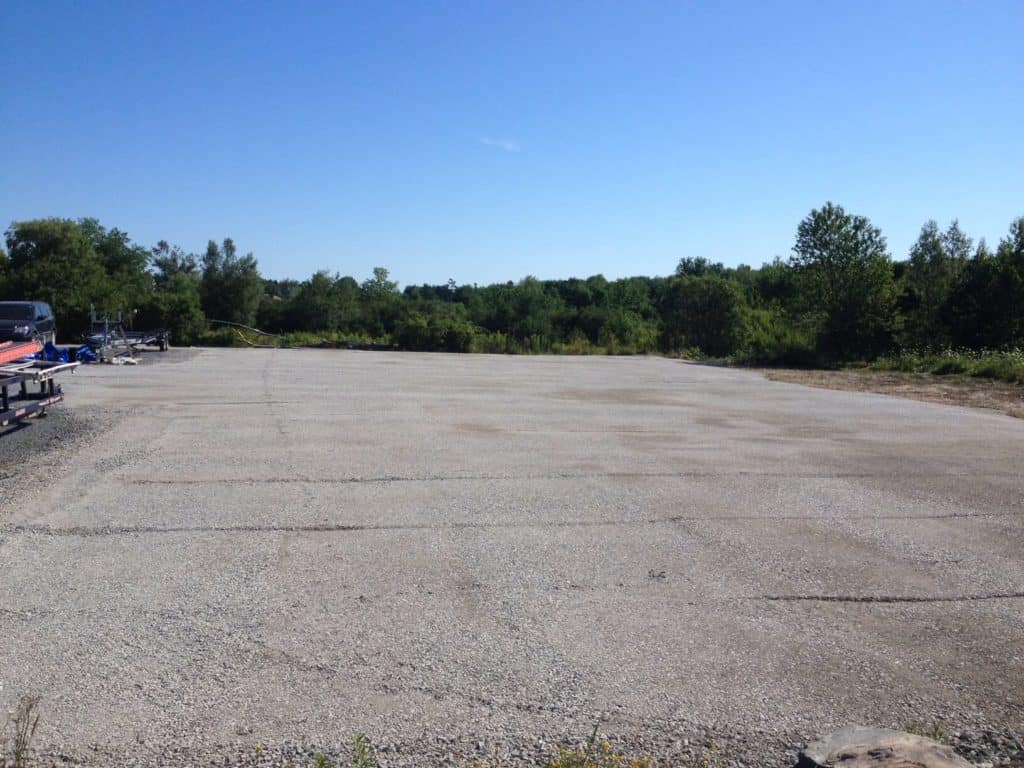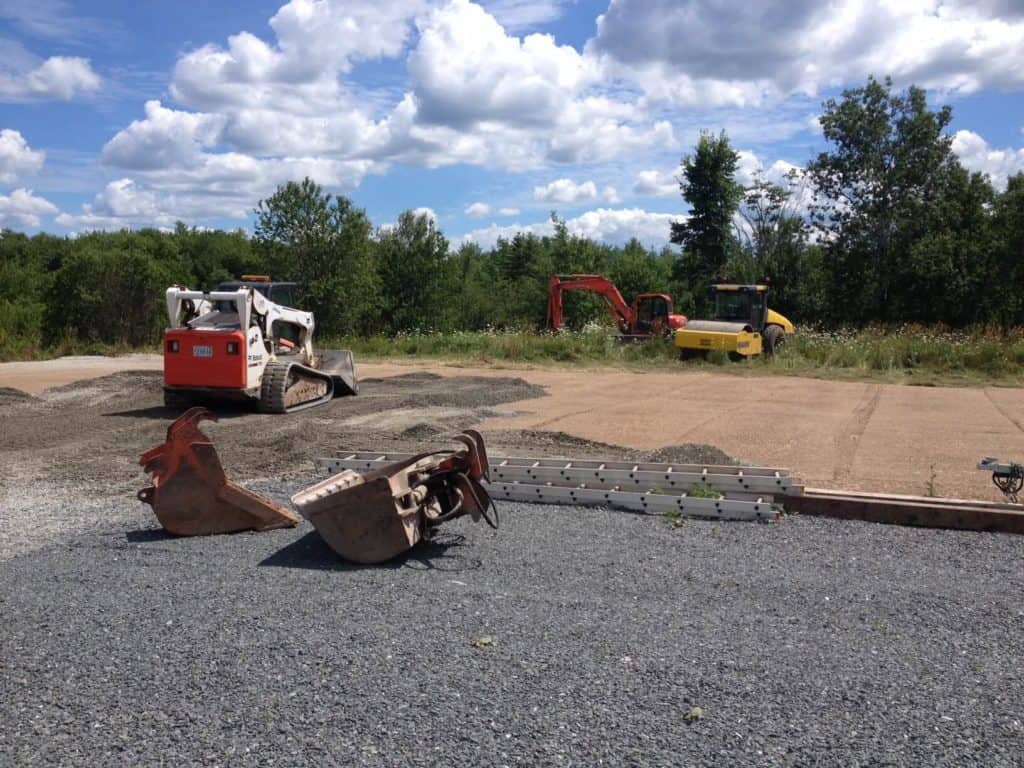 Store Your Trailer with Us For the Season and Pick it up on way from Halifax, Dartmouth, Bedford, Sackville While on Way to (drive time in minutes from our compound):
Boaters can also keep their boat in our compound and access it 24/7 and Oakfield Park with a public launch is only a 15 minute drive.
Please contact us at the number below via text or call with any questions and a representative will respond quickly, even after business hours. Or feel free to use our Contact Us to book your spot before the snow flies.